Back to Events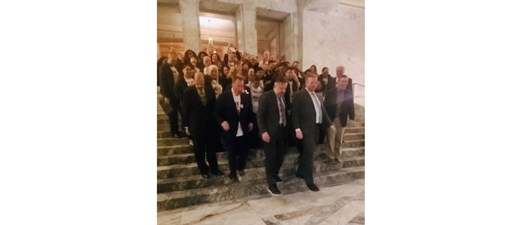 MHCW 2023 End of Legislative Session Re-Cap - Bill Summary
Zoom Meeting
Friday, May 5, 2023
* Registration open until 5/5/23 at 1:00 PM (PST)
Event Details
It is an understatement when I say, the 2023 legislative session was a challenge! Owners and managers of manufactured housing communities were threatened from the first day of the 2023 session that began on January 9th. We can not stop being proactive and vigilant until the session ends on April 23, 2023. We believe the regular session will end on time and we all avoid a Special Session. Please refer to the attached 2023 Legislative Bill Summary to see what passed and what we prevented from passing!
Because of our MHCW Member participation, we had an incredible 2023 Legislative Session all because of your Grassroots efforts!
Thank you to the MHCW Government Affairs Committee for developing the 2023 MHCW legislative priorities and guiding the strategic legislative decisions of the MHCW during the hectic days and hours of the session. Also, a big THANK YOU to the Members of the MHCW that called their elected representatives and explained the MHCW position on a wide variety of legislative proposals. It takes a grassroots effort to be successful working in Olympia and our Members made a huge difference!
The session was fast paced and completed in a virtual and face-to-face setting. Your executive leadership team and your government affairs team did an outstanding job protecting the interests of park owners and operators across the State!
As a segue to our upcoming Annual Convention to be held June 6-8, we will provide additional information and training on bills that directly affect you
ꟷ
what you need to know and how to apply this information. More to come!
---
Not yet a Member?

We appreciate our Members and we look forward to YOU becoming a Member too of the oldest Mobile Home Park Assocation!
Becoming a Member is easy! Just click on the link below.
For More Information:

PO Box 2292
Olympia, WA 98507
360.753.8730
---
Please Join Us!
Friday, May 5, 2023
12:00 pm Noon
via Zoom