Back to Events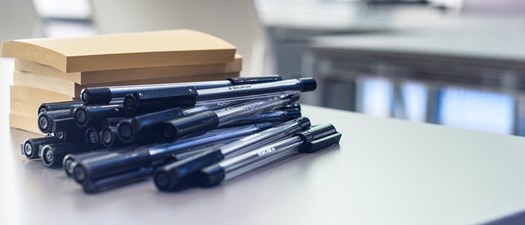 MHCW 2023/24 Fall/Winter Training Series
Zoom Meeting
Thursday, October 26, 2023
at
12:00 PM (PDT)
to Thursday, February 8, 2024 at 1:00 PM (PST)
* Registration open until 2/8/24 at 12:59 PM (PST)
Event Details
Hello MHCW Members and Guests:

Your MHCW Board of Directors and your Executive Leadership Team are proud to offer the 2023/2024 Fall & Winter MHCW Training Program.
2023 Fall Training (Oct thru Nov)
2024 Winter Training (Jan thru Feb)
We kick off the Fall Training series beginning October 2023 and welcome you back for the Winter Training in January 2024. These trainings will continue to be held in an exclusive webinar format from 12:00 noon until 1:00 pm. We will handle registrations online and always strive to make MHCW training affordable for all of the attendees.
A complete training program itinerary will be provided soon, so stay tuned!
A one-time fee for the entire series!
Please click below to purchase:
PURCHASE HERE
Member Price is $175 per person for the first two registrants
and $125 per person for three or more registrants.
Non-Member price is $400.
You must be logged in to receive the Member Price.

Invitations are extended to MHCW Members and non-Members!


---
Not yet a Member?
We appreciate our Members and we look forward to YOU becoming a Member too of the oldest Mobile Home Park Association!
Becoming a Member is easy! Just click on the link below.
For More Information:

PO Box 2292
Olympia, WA 98507
360.753.8730
Session 1:

Thursday, October 26, 2023 at noon, presented by Chester Baldwin, MHCW Executive Director. Chet Baldwin is the Executive Director and Chief Lobbyist of MHCW. Chet will spend some time talking about important issues related to the next Session of the Washington State Legislature and how these current legislative issues may affect our members in 2024.
Session 2:

Thursday, November 2, 2023 at noon, presented by Eric Steven, PS. MHCW welcomes Eric Steven, PS. Eric is an attorney from Spokane, WA who represents landlords exclusively in his practice, specifically, affordable housing providers as well as manufactured housing providers. Eric's talk is entitled "Yes Virginia, a landlord can evict tenants who fail to perform duties."
Session 3:

Thursday, November 9, 2023 at noon, presented by Rebekah Near. Rebekah joins our MHCW Fall training series to provide her expertise in background checks. Rebekah's presentation covers compliance with Fair Housing Laws in State of Washington and HUD Guidelines for applicants with criminal records. This includes a step-by-step process for vetting your tenants, including forms to help with compliance and keep your Park free from criminal activity. Rebekah's talk is entitled, "Vetting Your Tenants - The Forms and Process."
FALL SERIES DATES
Oct 26 - Chester Baldwin
Nov 2 - Eric Steven
Nov 9 - Rebekah Near
Nov 16 - Tony Branson
Nov 30 - Bjorn Hess
WINTER SERIES DATES
Jan 11 - Chester Baldwin
Jan 18 - Eric Steven
Jan 25 - Rebekah Near
Feb 1 - Tony Branson
Feb 8 - Bjorn Hess