Back to Events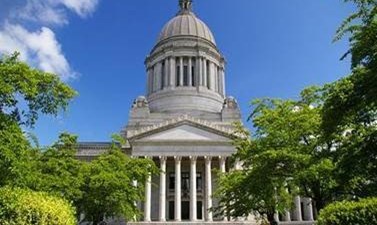 MHCW Legislative Day
Come join us Wednesday, February 1, 2023!
Wednesday, February 1, 2023
* Registration open until 2/1/23 at 12:00 PM ()
Event Details
Please Join Your Lobbying Team for our MHCW Legislative Day
The Manufactured Housing Communities of Washington (MHCW) once again has an in-person opportunity to educate lawmakers on issues affecting the manufactured housing industry and seek their support of bills that we are introducing on behalf of the industry and those that negatively affect us. This is going take effort from our MHCW Members. The more voices added to our cause, the more substantial the effect will be on the legislators.
Our priority is to get commitments from our MHCW members by starting to make appointments with each lawmaker in their districts, both for their park location and residence, if different districts. The legislators can be identified by clicking below and entering the appropriate address to locate your lawmakers. Please note that newly elected officials will be updated the first day of session which was Monday, January 9.
A fact sheet with discussion points will be provided in advance. MHCW Members will receive full packets of relevant documents the morning of our "Day on the Hill."
Looking forward to a great turnout of our MHCW Members!
For More Information:

PO Box 2292
Olympia, WA 98507
360.753.8730
---
Click below to register for the
"Day On The Hill"
Wednesday, February 1, 2023