Inslee Names Steve Hobbs New Secretary of State
Date posted
November 10, 2021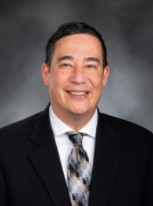 For your update, today Governor Jay Inslee announced the appointment of Sen. Steve Hobbs (D-44), Vice President Pro Tempore and Chair of the Senate Transportation Committee, as the new Secretary of State. Sen. Hobbs who is from Lake Stevens in Snohomish County will replace Kim Wyman who recently joined the Federal Election Security Office as she was appointed by the Biden Administration to the Cybersecurity and Infrastructure Security Agency (CISA) as their Senior Election Security Lead.
Sen. Hobbs is the founder of the Roadkill Caucus and the leader of the group of moderate Democrats who have helped keep many bad pieces of legislation from being enacted including rent control, devastating carbon requirements, and a WA state income tax to name a few.
Sen. Hobbs will be greatly missed in the state legislature but his role as the Secretary of State will affect each and every Washington residents' lives. We will continue to work with Secretary of State Hobbs through his transition and as he takes over in his new role.
Steve Hobbs will begin his term on Monday, November 22, 2021 and will have to run for a special election in November 2022.
A replacement for the Senate Seat in the 44th Legislative District will be done by the Snohomish County. It is uncertain if the two current House Members, who include Rep. John Lovick (D-44), Deputy Speaker Pro Tempore, and Rep. April Berg (D-44), Vice Chair of the Finance Committee, will be appointed to the Senate seat, but Rep. Lovick has shown some interest in seeking the position. The local Democratic party officials will provide the Snohomish County Council with three potential candidates and they will make the final selection.
We will keep you further updated on the selection of a new State Senator in the 44th Legislative District.
To view Governor Inslee's video announcement, click here.
To view more information, click here.

November 10, 2021
Public and constituent inquiries | 360.902.4111
Press inquiries | 360.902.4136
Gov. Jay Inslee today named Steve Hobbs as Washington Secretary of State. Hobbs replaces Kim Wyman who is vacating the position to take a role with the Biden administration.
"Steve is a dedicated public servant. He has a strong national security perspective from his work in the Army and National Guard. His experience in cyber-security will be crucial as election systems around the country continue to face threats," Inslee said.
The Washington Secretary of State preserves the integrity of elections in Washington state; safeguards vital government records, documents, publications and process; provides the business community and public with easy access to information about corporations and charities; and performs public outreach to improve civic knowledge and participation.
Inslee's appointment of Hobbs is effective Monday, November 22nd and will run in a statewide special election in November 2022 to complete the last two years of the secretary of state's term.
Read the full story here.
Video announcement here.